ALL YOU NEED TO KNOW ABOUT ME
一番大切にしている人生のゴールは?
I want to help the world to change the way we learn. We had the industrial revolution, the information revolution, the internet revolution, now comes the time for the education revolution.
未来から現在の自分へのメッセージ
"I'm not telling you it's going to be easy. I'm telling you it's going be worth it."
乗り越えた苦難は?
I live alone since I'm 17, I dropped out of high school, I was homeless for a while, I suffered from clinical depression. Today I graduated the best Japanese university in Europe, I live happily in Japan and I've never felt happier in my life. Don't give up. Don't give in. Try, try, try again.
Gaiaxでのワークミッションは?
To accompany Japan's transition toward a healthy and thriving international tourism.
どういう子供だった?
I would read on average 800 pages per week, on my way to school, between classes, during classes and coming back from them. I read all the books in my library, and then some more.
あなたにとって仕事とは?
Work for me is a training camp to push me to be more than I was, to go faster and go further.
好きな言葉何?その理由は?
Alacrity: A state of joyous energy focused on action. I love this word because this is what my flow looks like.
インスピレーションを与えてくれるものは?
Davinci for diversity, Jobs for the persuasion, Tesla for the creativity, Ali for the sting, Einstein for the skills, Feynman for the pedagogy, Musk for vision, Ferriss for tries.
自分の面白いエピソードは?
When I was 23 I decided to go university despite never been to high school. I was traveling at the time, so I came back in France completely broke for my exam. I was homeless in Paris during the whole exam period. I went to the exam after studying for 2 weeks thinking, what have I got to lose? I passed anyway, so well, in fact, I got three scholarships.
好きな本は何?その理由は?
Level up your life. by Steve Kamb. Because this is where we need to go.
MY DIARY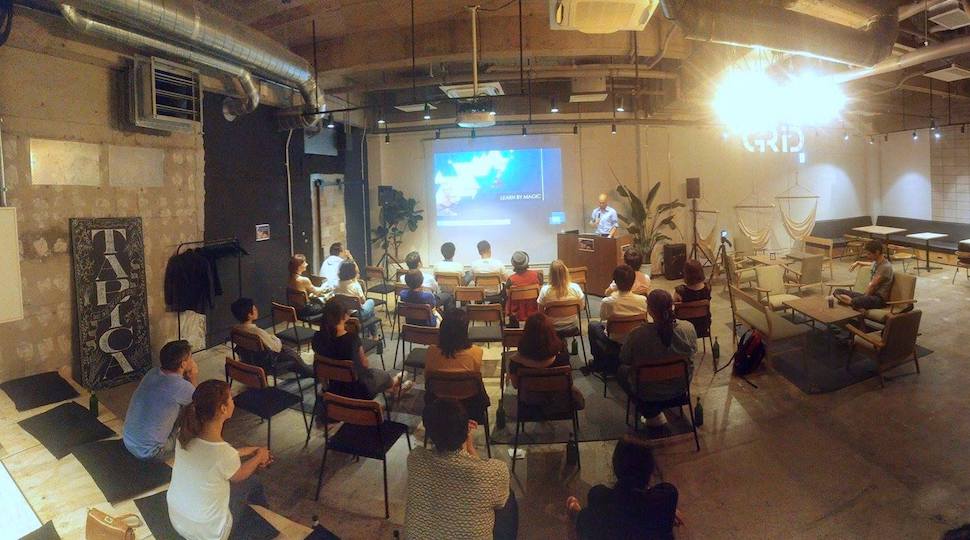 2018年3月1日
私のミッションは日本の地方自治体が訪日観光を発展させる事かできるよう手助けする事です。自治体や、協会などが訪日外国人の見知らぬ考え方を理解出来るよう、解明してさしあげるようにしています。彼らが国際的な未来への新しい道を見つけるよう、力を加えさせて頂きます。力を加えさせて頂きます。